The following events occured in the
1960s
.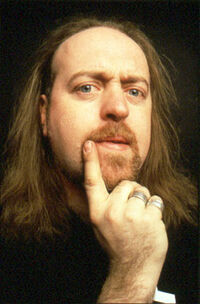 Behind the scenes
Edit
October 3, 1960: Kevin Eldon, portrayer of The Cleaner, is born in Chatham, Kent.
September 15, 1961: Colin McFarlane, portrayer of Inspector Barry Norris, is born in Clapton, London.
December 13, 1961: Judith Jacob, portrayer of an unidentified Goliath Books customer in Manny Come Home, is born.
January 13, 1964: Bill Bailey, portrayer of Manny Bianco, is born in Bath, Somerset.
May 3, 1965: Rob Brydon, portrayer of B. Nugent, is born in Swansea, Wales.
July 12, 1966: Tamsin Greig, portrayer of Fran Katzenjammer, is born.
May 22, 1968: Graham Linehan, co-writer and director of series one of Black Books, is born.
July 20, 1968: Julian Rhind-Tutt, portrayer of Jason Hamilton, is born in Hillingdon, Middlesex.
Community content is available under
CC-BY-SA
unless otherwise noted.